So you mean to tell me that you were just gonna walk up into your family's Thanksgiving dinner and this is the first time you see your family since your relationship status changed??⁠
⁠
Do not... I repeat... DO NOT go anywhere (alone, with your new boyfriend, your new Fiancé, or new husband!!) until you attend this Masterclass!!
In this Masterclass, I'm gonna break down how you can prepare to have a stress-free holiday season regardless of what relationship status you're in!
By the end of my 60-min class, you're gonna know how to...⁠
⁠
* address your family and friends when it comes to your love life so you're not avoiding eye contact all night long!⁠
* determine how to honor old and new traditions without wearing yourself out as a couple who's trying to make everyone happy!⁠
* give the perfect gift to your bae based on where you guys are at in the relationship so that there are no disappointing gift exchanges! ⁠
* know what to expect in your love life throughout the holiday season so that you aren't faced with awkward conversations or depressing nights of watching "It's a Wonderful Life" (speaking from experience!!)⁠
⁠
The Hey Girl Hey Hookup? This Masterclass is absolutely FREE!!
Sign up to receive your Masterclass pass & I'll see you there!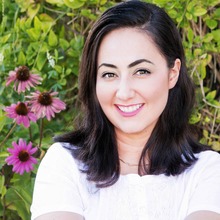 Christian Relationship Author, Blogger & Coach
Selina Almodovar
Selina is a writer, Christian Relationship Coach and considers herself to be a Relationship Expert after gaining a multitude of love-life lessons throughout her 20's. She now coaches Christian, Millennial women to find love. First in God, next in themselves, and lastly in Mr. Right. She is currently spending her 30's writing books, enjoying married life, and becoming a super mom.
1

Masterclass: How to Survive The Holidays When You're Single, Dating, or Married!

How To Survive The Holidays When You're Single, Dating, Or Married!

SLIDES: How to Survive The Holidays When You're Single, Dating, or Married!