"Draw near to God and He will draw near to you." James 4:8
"How can I focus on God and develop a real relationship with Him if I can't find the time to actually do it?"
One of the biggest relationships you will ever be in is the relationship that you have with God.  It is the cornerstone of every other relationship you'll ever encounter, including the one with Mr. Right.  
However, when seasons change, and things happen, we often find ourselves losing sight of our daily devotional time, forget to read our Bible chapters, and seem like there's not enough time in the day to "be still".  How does one do it??
Instead of feeling like you're trying to keep up with God and doing your best to stay afloat, feel secure, confident, and comfortable in your relationship with Him.  
I'm willing to bet that if you can do that, then He'll help you mirror those exact feelings in your current and future relationships!
But how do you make that possible??
It's simple:  we make time for the things we want in life!
If you're SERIOUS about focusing your heart and mind on your personal relationship with God, then I wanna help you make that become your lifestyle!  
And if you're unsure of where to even begin, then this course is for you!
Here's what this course covers:
An overview of how exactly you can invest your time (whatever time you have) with God
How you can take your relationship with God to the next level by learning how to share your personal experiences with God
Understand how to go from simple devotions and prayers to a total BFF relationship with God for any and every circumstance
Tools and Resources to help you strengthen your relationship regardless of whatever season you're in
Week 1:  How (and Why) to Draw Closer to God
Week 2:  Ultimate Tools and Resource Bundle to Help You Strengthen Your Relationship with God
Each week you'll receive a video lesson accompanied by handouts to help you apply what you've learned and put your lessons into action!  For this particular course, you'll also receive a full list of all of the tools and resources you can use to help you create a lifestyle where God comes first.
**Though this course is slated to be completed in two weeks, you'll receive FULL ACCESS to all of the course materials upon purchase!  So feel free to complete this course in one sitting or space it out according to your schedule!**


Need More Support?  Hire a Relationship Coach!
Because making time to develop this relationship is both necessary and important, you may wanna talk to someone who can actually help you throughout this course!  Once you enroll, you'll have the opportunity to get personal one-on-one coaching with me (over the phone, in one-hour sessions!)  This way, you aren't going through this alone, and you're guaranteed to get the accountability you need to take your relationship with God to the next level!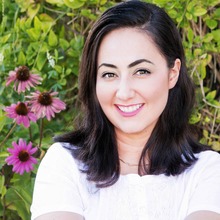 Christian Relationship Author, Blogger & Coach
Selina Almodovar
Selina is a writer, Christian Relationship Coach and considers herself to be a Relationship Expert after gaining a multitude of love-life lessons throughout her 20's. She now coaches Christian, Millennial women to find love. First in God, next in themselves, and lastly in Mr. Right. She is currently spending her 30's writing books, enjoying married life, and becoming a super mom.
1

How to Draw Closer to God

Drawing Closer to God Course

How to Draw Closer to God Powerpoint

Drawing_Closer_to_God_Handout

2

Growing Your Relationship with God: Tools & Resources

How to Grow Your Relationship with God Tools & Resources Course

How to Grow Your Relationship with God: Tools & Resources Powerpoint Slides

Using the Tools & Resources Handout

How_to_Grow_Your_Relationship_with_GodTools_&_Resources_Handout_(1)

3

Add A Personal Coaching Session for $97!

Schedule Your Personal Coaching Session!
5 star rating
Ingrid Cruz
This course is A1 in my book. 1 thing that still stands out to me is when Selina mentions the 3 things we need to focus on when establishing a new relation...
Read More
This course is A1 in my book. 1 thing that still stands out to me is when Selina mentions the 3 things we need to focus on when establishing a new relationship, I won't go to into detail (take the course, it's worth finding out) but one thing she mentions is Time+Experience= Deeper connection... 🤯 To me it seemed pretty obvious but it was never something I even related when it came time for the things of God (sad but true) . This totally changed my perspective, time to make some changes. God bless Selina, and thank you for this!
Read Less
How to Strengthen Your Relationship With God
$47.00

$47.00

Create a Self-Love Plan (That Actually Works!) Mini-Course

Buy Now