Enjoying self-love is not the problem!! It's the lack of time to actually do it! This mini e-course will walk you step-by-step to create a personalized plan that will cater to your everyday life!
In this course, you'll learn:
Three essential keys to make a plan that will actually work!
How to implement each key tin your everyday self-love practice.
Step-by-step how to create your self-love plan to cater to your unique lifestyle.
How to find love with a very special free gift!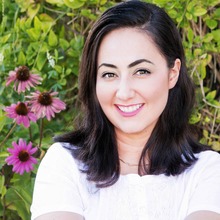 Christian Relationship Author, Blogger & Coach
Selina Almodovar
Selina is a writer, Christian Relationship Coach and considers herself to be a Relationship Expert after gaining a multitude of love-life lessons throughout her 20's. She now coaches Christian, Millennial women to find love. First in God, next in themselves, and lastly in Mr. Right. She is currently spending her 30's writing books, enjoying married life, and becoming a super mom.
1

Create a Self-Love Plan (That Actually Works!) Presentation Slides
$47.00

$47.00

How to Strengthen Your Relationship With God

Buy Now